Cho-Si, Seh Koh San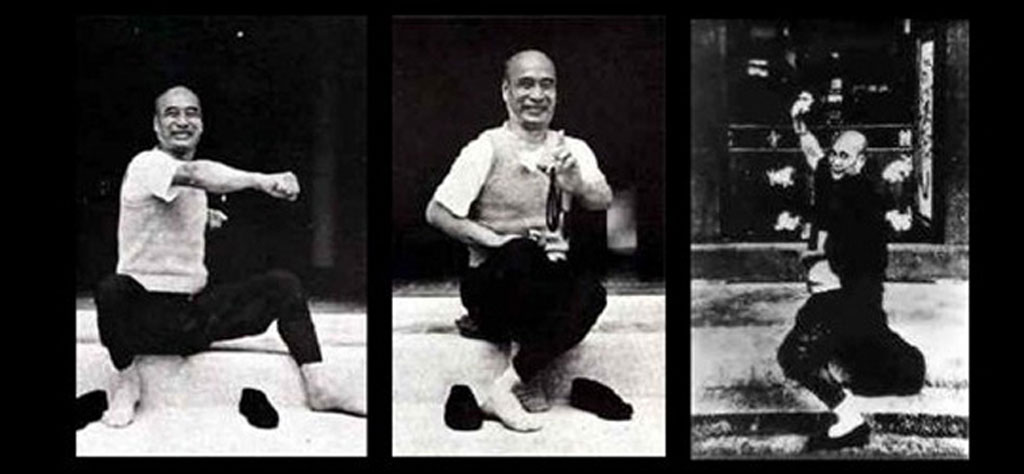 Cho-Si Seh Koh San
Ancestral Master
Cho-Si (Ancestral Master) Seh Koh San was a Shaolin monk who lived from 1886 to 1960 and is widely recognised as being the father of traditional Shaolin Arts in South-East Asia. He came from the Hailou Village, in the Fujian Province and brought traditional Shaolin teachings from mainland China to South-East Asia. At the age of 13, Seh Koh San left home to join a security guard who protected goods on the road. His name was "Cho Pew" and he was the first person to teach Seh Koh San Kung Fu. It was with Cho Pew that Seh Koh San learned the Five Ancestors Fist (Fifth Generation Fist), another famous style developed from Shaolin. Cho Pew had five students and called Seh Koh San – his most promising student – 'Lim Tian Pau' or the 'Flying Leopard'.
For three years, he studied martial arts with Cho Pew and became an outstanding student who mastered the Hing Kung (High Leaps) and the use of different types of Ying Ju (hidden weapons). In 1903, aged 18, he was taken in by the chief monk Hung Leong (Hui Ching) as a disciple. He had his hair shaved at the Wai Onn Ching Hing (Hui Ann Cheng Yim) Temple. He went on to study Buddhist scripture at the Fu Tin Mui Fung Temple from the chief abbot Mei Kar and senior monk Hung Leong and was to become one of the most outstanding monks of his Cha'an generation.
His teacher, the chief abbot Wei Jing, lived at Poh Jai Temple in Jit Xiang (River) Nam Hai and was the Shaolin 48th generation, and Poi Jai Temple 6th generation of the second discipline. He had just three students and only Seh Koh San fully mastered the art of Shaolin Kung Fu. Because of this, Seh Koh San became the only monk to carry on the 48th generation martial arts in South-East Asia. This Shaolin Kung Fu has been referred to as Hood Khar Pai, Fat Gar, Lohan or Nan Pai.
Seh Koh San continued to train in the martial arts in the South Shaolin tradition until 1919. He was the only 'inner circle' disciple of his master and took a sacred oath never to disclose the art to the outside world. Besides Buddhism and the martial arts, he was also taught traditional Chinese medicine and acupuncture and he tried to eliminate disease and relieve pain whenever and as widely as he could. In 1926, Poh Jai Temple started travelling throughout South-East Asia to practise healing wherever he could, and visited Thailand, Burma, Malaysia, Singapore and Indonesia. In every place he visited he treated the sick and spread Buddhism, for which he would eventually gain his greatest fame. He stayed in Indonesia, then occupied by the Dutch and called Royal Dutch Indies, for 21 years and became the abbot of the Zhen Yuan Gong temple in Medan the capital city of North Sumatra province, Indonesia.
As part of his work healing the sick he started to realise that learning martial arts could help strengthen his patients and improve their physical condition. At 56 years old, he sent a letter to his master, the chief abbot Wei Jing, asking him for permission to teach. Wei Jing's brother in Dharma replied to him and informed him that Shi (monk) Wei Jing had passed away. He granted Seh Koh San permission to teach his brother's martial art and encouraged him to train his successors – the 49th generation.
Before Seh Koh San began teaching any new student martial arts, he ensured they vowed before Buddha that they would never use the skill for any impure motive. From then on he started spreading his teachings all over South-East Asia. The style became famous under the name of Buddhist Boxing. In 1948, after the Second World War, Seh Koh San travelled to Singapore to the Shuang Lin Temple where, for six years he was made the director abbot. On May 6th, 1954, he was inaugurated as abbot of the temple to the sound of thousands of monks shouting for joy, firecrackers banging and music. He served as the abbot of Shuang Lin for 13 years.
On May the 16th 1960 Shi Gao Can passed away, aged 74.
His mortal remains were placed in the temple for a period of seven days for his students, disciples and Buddhist monks to pay their last respects. His funeral took place on May 22nd 1960 on the Kong Meng San Phor Kark See Monastery and was attended by more than 7,000 mourners.